After your phone call, a pop up will automatically appear on your screen, which will allow you to choose a few options to save your phone call and set your tasks. The "After Call pop up" will give you an option to save the contact, edit the contact, add notes, set reminders, set tasks, add tags, send an instant SMS or block the contact.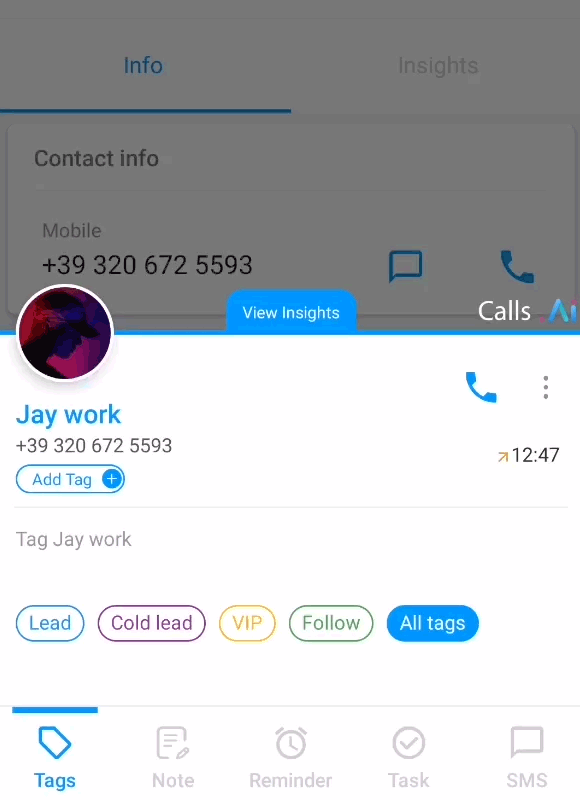 To

add tags

to the phone call, tap on the tag tab. You can choose tags for the contact and edit the tag name and color.
To

add a note

to the contact, tap on add note about this call and enter the note content.
To

add a reminder

after the phone call, tap on the reminder tab, on the bottom of the screen. You can choose a time for the reminder or set a custom time for your reminder. A custom time will allow you to set a date followed by a time for your reminder.
To

add a task

tap on the Task tab. the task will automatically be added to your tasks list.
To

send an SMS

tap on the SMS tab and choose a quick SMS that will be sent to the contact.